The NFL schedule release created quite a buzz in Cleveland last week. Part of it is due to the city being a Browns Town. The other part is simply because the Dawg Pound has so much to look forward to and (finally) be proud of with their favorite professional football team. With the schedule now out, some of the crew at WFNY answers some questions pertaining to the schedule.
Let's take a look:
We all know everyone does this, but this year, it seems as though there might be more wins than losses. What's your record prediction?
Bode: Only one prediction needed for Browns' opponents:

Gilbert: 12-4 is my prediction right now. But, there is a long way to go before the season, with the NFL Draft still ahead of us and some possible other moves coming before the season. So, I reserve right to change this prediction before the season.
Poloha: 11-5. With the NFL Draft and a little more free agency still to come, there will likely be a number of changes prior to the season, but it's clear that the Browns are going to be a winning football team and compete for the AFC North crown. Can't wait.
O'Connor: 10-6. Call it a dose of Cleveland pessimism, which is insane to think about. The Browns need to count on a strong start against Tennessee and take advantage of a cupcake schedule down the stretch. The defense still concerns me, but the draft may answer certain needs on that front. Lord protect us from injury and a Drew Stanton start, amen.
Gerbs: 11-5 is feasible. Ending the season with five games against the division in their last six is a great way to end it because frankly, the division sucks.
Three of the Browns first five games are in primetime. How do you think they fair on the brightest stage of those specific weeks and in all four primetime games on the schedule?
Bode: Browns to rest of NFL:

Gilbert: I think the Browns will go 3-1 in those four primetime games. The Browns have a lot of players who rise to occasion in big moments like Baker Mayfield and Odell Beckham Jr.
Poloha: What kind of world do we live in where the Browns have four primetime games? What a time to be alive. They will go 3-1, winning both of their home primetime games and splitting on the road.
O'Connor: Unless the 49ers have a breakout year, I think 3-1 is a safe bet. The Rams will be a tough test that early in the season. I initially had Cleveland losing to Pittsburg until I realized the game would take place on a Thursday night. This almost certainly means color rush uniforms and betting against the home team dressed in those threads is high treason.
Gerbs:  Call it a sweep, give me 3-1. Predicting the Rams game as anything other than a loss is homerism, head-in-the-cloud optimism.
There will be game(s) where guys like Baker Mayfield, Nick Chubb, Odell Beckham Jr., and Jarvis Landry will have a breakout game, whether it be due to a favorable matchup, a chip on their shoulder against a certain team/coach/player, or something else. Any guesses on when those games will be?
Bode: Hmmm, what opponent might roll over and allow big games?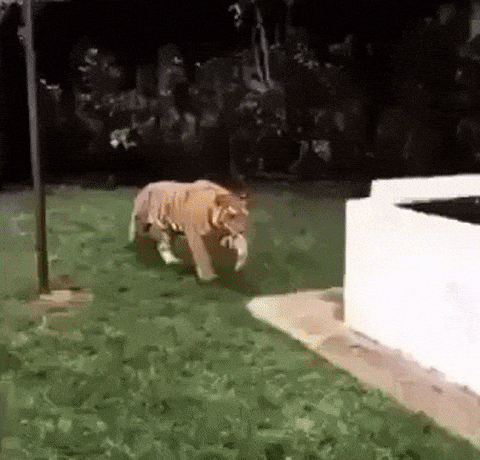 Gilbert: Every team will be in the Danger Zone.
Poloha: Baker against the Cardinals and OBJ back in New York seem like obvious picks here. Here's to hoping the stars have big games almost every week, though.
O'Connor: I think people are forgetting about Callaway. With the route combinations that they'll be running, it will be hard to keep a player with his speed accounted for. I'll be looking for a few big yardage catches from him against a team with a struggling secondary. I like Myles Garrett on an invigorated defensive line also. Hopefully, he can flatten a few quarterbacks this season (Big Ben).
Gerbs: If we are trying to predict "chip on the shoulder games", you have to include Jarvis Landry twice: playing against Miami, an organization he played well for but eventually shuttled him out and the Jets game, a matchup against an Anthony Gase led team, the coach he clashed with for the Dolphins.
What's the matchup you're most looking forward to?
Bode: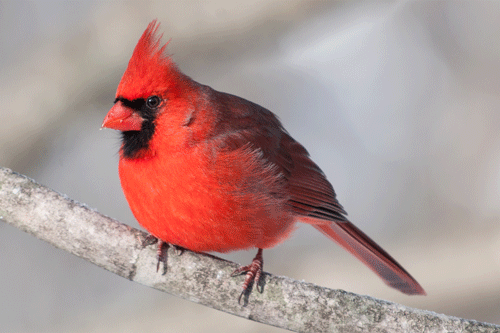 Gilbert: I can't wait for the Sunday Night game versus the St. Louis Rams. It will be the first big test for the up and coming Browns. It will be a good measure of where this team really is at.
Poloha: Sunday Night against the Rams in Week 3 and the game at Arizona. The Browns have a chance to be 2-0 heading into that matchup against the Rams and if so, it will be an incredible atmosphere in Cleveland, one that all of us will want to be part of. Against the Cardinals, Baker will want to dominate Cliff Kingsbury. It'll be fun.
O'Connor: The obvious answer is Los Angeles or New England, but can we please get a statement win against Pittsburgh? The Thursday night game in mid-November will bring back memories of Baker's debut and mean that much more against a rival. If they get the win and can follow up with another one in the Steel City three weeks later, the celebratory bar hopping that will follow may be, well, dangerous.
Gerbs: Give me the Pats game. It's one of those "show me what you got" game, with storylines that make the NFL great: Belichick vs the Browns, Baker vs Brady, old guard versus new. Let's show the league who we are.
What's the matchup you're least looking forward to?
Bode: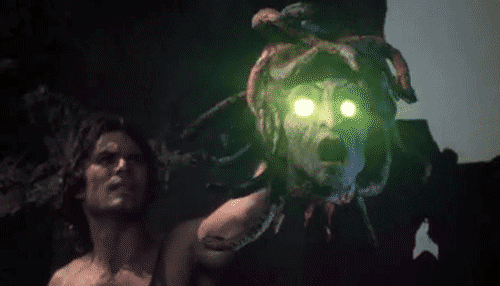 Gilbert: I can't wait for the season and I look forward to every game for this team.
Poloha: I'm looking forward to all 16 games (and then some). Considering I'm 28 years old, that's probably the first time I've ever said that about the Browns.
O'Connor: The season opener scares the Brown out of me. If they drop that game and go on to struggle against tough opponents like LA, Baltimore, and Seattle, it could get ugly. Let's hope that Mike Vrabel takes it easy on his home town and leaves with a quick L.
Gerbs: The three-games-in-11-games stretch in November scares me, but the fact that two of three of them are at home and the sandwich matchup is against Josh Allen and the Bills of Buffalo does make it a little easier to stomach. Hopefully, it's not a trap game for the Steelers matchup on Thursday night four days later.
What are you most looking forward to, whether it be a specific game or throughout the entire season?
Bode:
Gilbert: I cannot wait to see Odell Beckham Jr. in Brown and Orange.
Poloha: I basically answered this in the last question, but there's just so much to look forward to in regards to this team. Whether it be the players, the winning, or something else, it's going to be one heckuva ride.
O'Connor: A home playoff game at FirstEnergy. It'll be chilly and the tailgating will begin earlier than ever, but what an atmosphere that would be. So what if three-fourths of the muni-lot succumbs to acute hypothermia before kickoff? If that's the way I go out, so be it.
Gerbs: BAAAKERRRRRRR. I need to see what this franchise guy can do with another year in Kitchens offense, with better weapons surrounding him. He for sure has a lot left to prove, and in the OBJ press conference, he seemed to give some answers with some salt, so Mayfield playing with a chip is great.
What are you least looking forward to, whether it be a specific game or throughout the entire season?
Bode:
Gilbert: Sorry no negativity here.
Poloha: An injury. It's bound to happen, just hope it's not one that ruins the Browns season. Here's to hoping for no key injuries. *knocks on wood*
O'Connor: Odell's tweets getting dissected by every man woman and child with a YouTube channel or a Twitter account. The sports television circuit is already tough to watch. The Browns drop a game and the next day all you hear is, Skip! Skip! Skip! It sounded like he doesn't like it there, Skip!
Gerbs: I agree with Tim: as good and fantastic as OBJ is, he is as big of a lightning rod as there is in the sport. Even during the intro press conference, despite answering every question given to him with a smile and being seemingly as happy as he can be, we still heard for weeks about how he's not happy and everything else. But I will definitely take the drama if the production is there.
If you could attend one game this regular season, which one would it be?
Bode:
Gilbert: I can't wait to go to the home opener to see this new and improved Browns team. Bring on the Titans!
Poloha: I'll be honest, I've only been to like three Browns games in my life. Given that I am a huge Buckeyes fan and an Ohio State alum, I always thought that if I was going to spend money on a football game, I'd choose the scarlet and gray over the orange and brown every time. While I never pass up going down to Columbus, I would love to attend any (and all) Browns games this season. Let's get this party going!
O'Connor: Agreed. I'll be at the Bills game and that's more than enough for me. It would be nice to see the Ravens or Steelers go down in Cleveland. I can't wait for every minute of it, and that's not hyperbole. After all, this offseason feels a bit longer than others, doesn't it?
Gerbs: I've only ever been to NFL preseason games, but there is a possibility that Baker's sophomore season will pull me to a regular season game. I am not a cold weather person though, so if I'm choosing, I want an early season game. Let's go with primetime against the Rams.