Welcome back to Know Your Opponent, the single most informative piece of weekly Buckeyes football journalism you'll read during the season. WFNY has spared no expense to bring you the latest and greatest in analytics, hot takes, spit takes, shoe leather beat reporting, and 12-sided die-aided predictions regarding Buckeyes opponents. This week, the Cornhuskers of the University of Nebraska at Lincoln, Nebraska!
Before we get started, here's your perennial reminder to check out a previous KYO for the mascots and tradition details. This week we'll cover the new stuff like coach, record, and players.
Let's really get going with this hype video, CHILLS from "HuskerMotion." This is the most-watched of all the 2018 Husker hype videos, and it's because it is very slickly done. I could have used a little less time on the one-frame preparatory phrases at the beginning, and the Imagination Dragons song is a little overused, but not a bad piece of hype-piece artistry.
Stats (Unranked, stats per NCAA.org)
YPG: 18th
PPG: 55th
YPGA: 98th
PPGA: 94th
Man, and you people thought the Buckeyes had red zone issues…..but I'm sure they'll do fine this week with our linebackers playing on the line of scrimmage every snap and our DBs forgetting how to tackle again.
Record: 2-6, LAST in B1G West
Colorado, L 28 – 33
Troy, L 19 – 24
@ Michigan, L 10 – 56
Purdue, L 28 – 42
@ Wisconsin, L 24 – 41
@ Northwestern, L 31 – 34 (1OT)
Minnesota, W 53 – 28
Bethune-Cookman, W 45 – 9
I love to see a hard fought win over a quality opponent like Bethune-Cookman, but when you're a celebrated alumni coach returning home after leading a no-name school to a national title* and not getting a victory until week 7, you take a win any way you can.
Coach: Scott Frost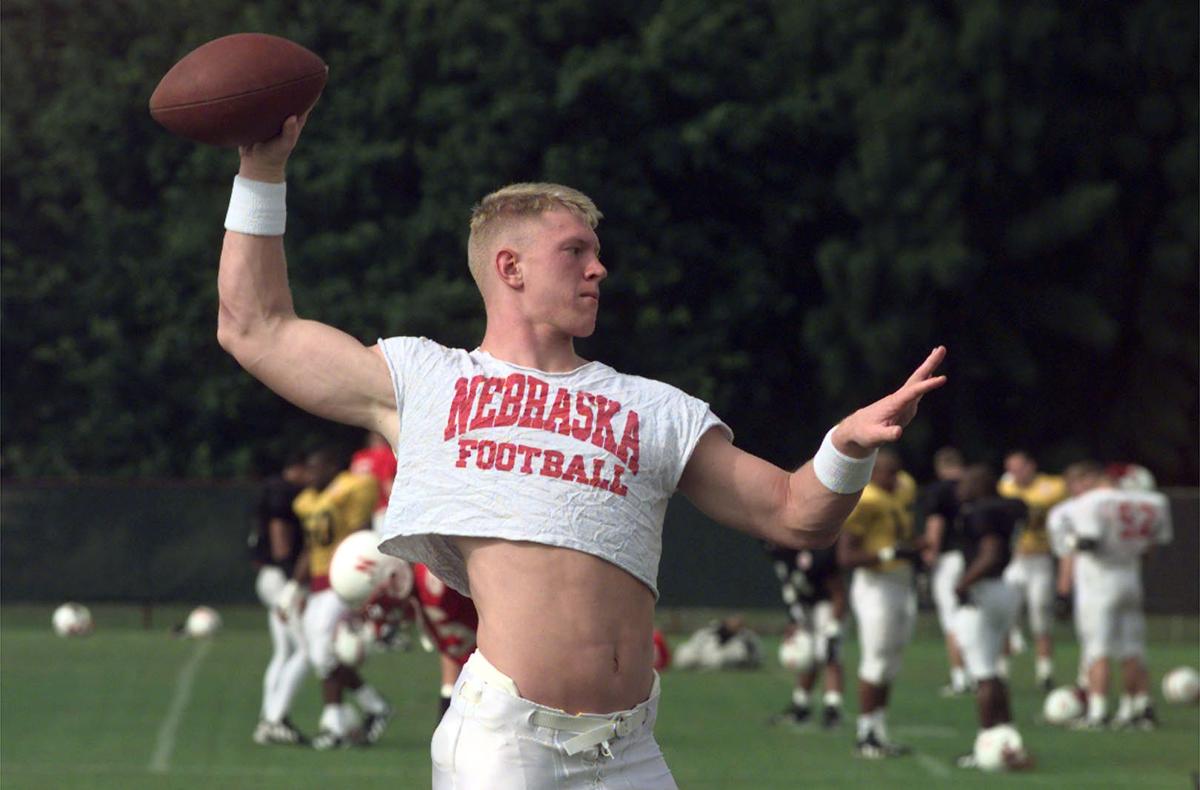 A Nebraska native, Frost began his college career at Stanford before transferring to Nebraska in 1995. There he led the Huskers to their third national title of the decade in 1997 as a deadly dual threat quarterback. He was drafted in the third round by the Jets, where he played safety and special teams. He played in the NFL for six years, even making a stop with our own Cleveland Browns for part of the 2001 season, which will forever be remembered by fans as the second worst thing to happen in America that year.
His caching career looks like this:
2002    Nebraska (GA)
2006    Kansas State (GA)
2007    Northern Iowa (LB)
2008    Northern Iowa (co-DC/LB)
2009–2012      Oregon (WR)
2013–2015      Oregon (OC/QB)
2016–2017      UCF
2018–present Nebraska
Notable football people Frost has worked with over the years include Bill Parcells, Bill Belichick, Mike Tomlim, John Gruden, and Chip Kelly. He is considered to be Marcus Mariota's mentor at Oregon. Also, Buckeyes fans shouldn't forget that the Good Guys defeated his Oregon Ducks in the inaugural College Football Playoff Championship.
His real college coaching claim to fame came last season at UCF, where the Knights went undefeated and were snubbed by the committee, despite being the lone undefeated team left standing. They capped off their miraculous season with a win over Auburn in the Peach Bowl, which I like because I happen to know a bunch of Auburn fans from the Army and they can be almost as reprehensibly insufferable as Alabama fans or, dare I say it, Ohio State fans.
Mascots: Herby Husker and Lil' Red
Players in the NFL:
Ameer Abdulla, RB, Detroit Lions
Prince Amukamara, CB, Chicago Bears
Rex Burkhead, RB, New England Patriots
Cethan Carter, TE, Cincinnati Bengals
Maliek Collins, DT, Dallas Cowboys
Will Compton, LB, Tennessee Titans
Lavonte David, LB, Tampa Bay Buccaneers
Quincy Enunwa, WR, New York Jets
Nick Gates, G, New York Giants
Nathan Gerry, LB, Philadelphia Eagles
Randy Gregory, DE, Dallas Cowboys
Andy Janovich, FB, Denver Broncos
Stanley Jean-Baptiste, CB, Baltimore Ravens
Sam Koch, P, Baltimore Ravens
Alex Lewis, G, Baltimore Ravens
Spencer Long, C, New York Jets
Brett Maher, PK, Dallas Cowboys
Niles Paul, TE, Jacksonville Jaguars
Brent Qvale, OT, New York Jets
Jeremiah Sirles, G, Buffalo Bills
Matt Slauson, C, Indianapolis Colts
Zach Sterup, OT, Miami Dolphins
Ndamukong Suh, DT, Los Angeles Rams
Craven Alumni Creature Feature: Ty Lue, RIP
There's nothing I can say except to wish Nebraska alum, Coach Lue, a fond retirement as he makes millions for years off Dan Gilbert for nothing, which is my dream. He's the winningest coach in Cleveland sports since Paul Brown and deserves to live in luxury for the rest of his natural life. Or at least until 2030, when the climate apocalypse strikes and he's forced to don a leather jacket with a cutoff sleeve and one football shoulder pad and patrol the desert landscape in the last of the V-8 Interceptors, meting out justice to marauding rape-bandits and gasoline raiders with a gruff exterior but a heart of gold. I wish him well in his future endeavors.
Notable Players:
Bo Kitrell, RB
Mikale Wilbon, RB
Christian Banker, WR
Wyatt Liewer, WR
Jaevon McQuitty, WR
Morgan Stanley Jr., WR
Katerian Legrone, TE
Freedom Akinmoladun, DL
Matt Jarzynka, DL
Ben Lingenfelter, DL
Daikon Neal, DL
Tate Wildeman, DL
Quayshon Alexander, LB
Breon Dixon, LB
Jordan Papp, LB
Jacob Weinmaster, LB
Dicaprio Bootle, DB
Bradley Bummer, DB
Marquel Dismaduke, DB
JoJo Domann, DB
Isaiah Stalbird, DB
Prediction
What an absolutely depressing and monstrous horror show this past week. Can it get any worse, Buckeyes fans? I'm not talking about another trademark Urban Meyer choke job, which was bad enough, but then we were subject to multiple reminders of society's fraying fabric with a bombing campaign, a synagogue massacre, and a grocery store rampage. It's getting more and more difficult to find an escape from everyday life in sports, especially when everyday life is increasingly fraught with deadly intrusions by the dumbest people on the planet.
Imagine actually being scared of refugee families 2000 miles away from the US border. The Guatemalan Army could be massing for a march to Texas and it would pose less of a threat to America than the drooling morons who are already here and actually afraid of this shit. What have we come to as a people? This is the message we are sending the world, that we're a bunch of piss-pants babies afraid of women and children who only want a safe place to raise a family? 30% of America is filling their diapers about this "caravan" while their friends are murdering holocaust survivors and elderly grocery shoppers. I think we all know who to be afraid of here, and it's not immigrants.
And just when I thought life in this viciously stupid country couldn't get any worse, the Browns go ahead and fire Hue Jackson and Todd Haley…and make my fucking day! John Dorsey to the rescue! Hallelujah. Gregggg Williams will not be the coach in 2019, this is a lost season, but as long as Baker Mayfield and the other studs stay healthy, this is a godsend. Finally. FINALLY. It's over.
Oh yeah, about the Buckeyes….what can I say that hasn't been said a million times before on this site and countless others? For whatever reason, Urban Meyer needs a loss to sharpen his senses and activate his killer instinct. He has a tendency to rely on the athleticism of his recruits to win games until a crafty coach like Jeff Brohm comes along and makes him pay, then he kicks it into high gear. Think about it – these cocky assholes have been running their run plays out of formations that rely on the threat of a mobile QB, with Dwayne Haskins under center, if you're wondering why there always seems to be an unblocked defender when the Buckeyes run the ball. The nerve of these coaches, to pull this trash then tell us in pressers how it's all just "execution" issues. F OFF. Do your jobs and coach some football.
Uh, and I predict the Buckeyes win, 36 to 14. Whatever.
*The undefeated 2017 UCF Knights will forever be MY national champions, the playoff committee be damned.