Welcome back to Know Your Opponent, WFNY's award-winning series on the travails and failures of Ohio State Buckeyes football opponents, a ceaseless font of evil spewing malfeasance like an informational Mordor, Phantom Zone, or the Bleed. You are reading this on the Internet, after all.
This week we tackle the Hoosiers of Indiana University, from Bloomington, Indiana, U.S. of A.!
This story begins, as they often do, with a hype video culled from the rotten herd of YouTube. A sane society ran by grownups would ban a cesspool like YouTube outright, or at least impose some measure of regulation on a website where we send our children to learn about Microsoft Office product shortcuts, but instead we let the turds continue to churn so Google can take a cut of the ad revenue from Belarusian hackers who make videos of Marvel superheroes with bouncing breasts for our grade-schoolers to watch during geometry class. Anyway, check out this gem by "Big Pimpin," Indiana football ||2018-2019|| Pump Up.
FBS Stats (Unranked, stats per NCAA.org)
YPG – 65th
PPG – 80th
YPGA – 25th
PPGA – 53rd
Not the shabbiest numbers for a basketball school, but nothing that strikes me as a reason to worry about the performance of our Ohio State Buckeyes. However, I believe I said the same thing last year about Iowa, and you saw how that goes. This one has all the red flags of a trap game, from following a fourth-quarter comeback against Penn State, to Urban Meyer swearing he'll have the guys ready no matter what, to the fact that IU looks to be trending up this year. I don't know — Indiana could only beat Rutgers by a touchdown, but I've been shockingly wrong before.
Record: 4-1

@ FIU, W 38 – 28
Virginia, W 20 – 16
Ball St., W 38 – 10
Michigan St., L 21 – 35
@ Rutgers, W 24 – 17
Coach: Tom Allen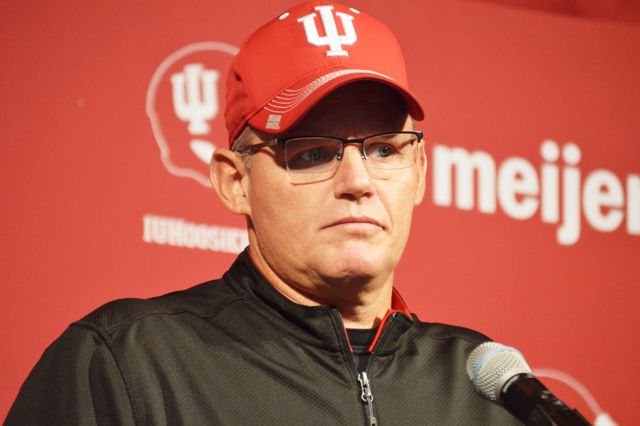 Check this out for the nitty gritty on Tom Allen.
Mascot: None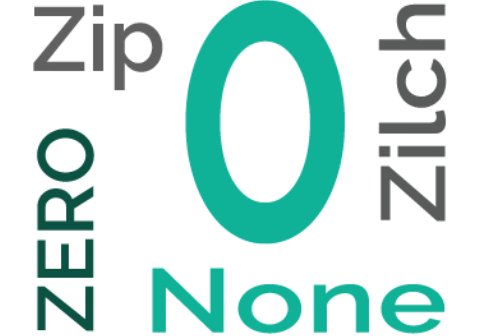 Traditions
Once again, travel on down the information superhighway to get the details. All we need to know this week is that "Hoosier" is an old-timey insult for cretin or dumb-shit that Al Swearingen used a bunch in Deadwood.
Hoosiers in the NFL
Tevin Coleman, RB, Atlanta
Chris Covington, LB, Dallas
Rashard Fant, CB, Chicago
Dan Feeney, G, Los Angeles Chargers
Jordan Howard, RB, Chicago
Cody Latimer, WR, New York Giants
Rodger Saffold, G, Los Angeles Rams
Jason Spriggs, OT, Green Bay
Nate Sudfeld, QB, Philadelphia
Ian Thomas, TE, Carolina
Noteworthy Players

Ty Fryfogle, WR
J-Shun Harris II, WR
James Head Jr., DL
Mike Fecalable, QB
Reakwon Jones, LB
Johnny Pabst, QB
Michael Penix Jr., QB
Chris Bomba, WR
Whop Philyor, WR
Ronnie Walker Jr., RB
Kristian Pechac, RB
A'Shon Riggins, DB
Jordon Peterson, DB
Jack Moron, WR
Bo Burnam, LB
T.D. Roofy, LB
Samuel Slusher, DB
Ja'merica Bowen, DL
Coy Cronk, OL
Nick Ramacca, OL
Zenden Dellinger, OL
Britt Beery, OL
Jacolby Hewitt, WR
Ryan Watercutter, TE
Peyton Hendershot, TE
LeShaun Minor Jr., DL
Haydon Whitehead, P
Notorious Alumni Magnification Station: Kyle Schwarber

The bette noir of every fan of the 2016 Cleveland Indians, Kyle Schwarber, is an IU alum. The Schwarbs is originally from Middletown, OH, which is not actually in the middle of anything nestled deep in the southwest corner of the state, as far away from Cleveland as one can get while remaining in the Buckeye State. You can never trust the allegiances of these border area psychos. Sure, they may be geographically closer to Indiana or Pittsburgh than to Cleveland or Columbus, but without loyalty to the arbitrary boundaries that define our rivalries then we're no better than animals. Who, come to think of it, actually do adhere to territories that delineate life and death, friend from foe, so maybe the real insult here is to our wild animal brethren. Have you ever met one of those Youngstown Steelers fans? They disgust me on a visceral level, deep in my bowels, like watching the daily White House press briefing.
Indians fans will recall the shocking and inappropriate love affair that developed on air during the 2106 World Series between Schwarber and everyone's least favorite Roger Rabbit-style living cartoon, Joe Buck. As an aside, is it not wild that he continues to get away with that catch phrase on national television for what has to be 20 years at this point? I'm no fan of censorship, but children do sometimes watch Major League Baseball when forced by their grandfathers, so a decent society should ere on the side of caution. Buck should keep that shit to cable.
Anyway, Buck was completely unprofessional calling that series, slobbering over his fellow Hoosier, Schwarber. One could be forgiven for thinking they had brought Schwarber's manager or father into the booth for an interview. To this day, the only Hoosier less welcome in Cleveland than Buck is Jared from Subway, but that's only on the east side.
If I hear the term "whiteout" one more goddamn time, I am going to jump out the window of my townhouse and risk a broken leg. I cannot believe the Buckeyes pulled off a win in conditions like that, and I cannot believe I had to hear the announcers rub it in my face every play. Did you see James Franklin get up on a bench and rile the fans up when the Buckeyes were on offense, and then tell them to quiet down when they were on defense? What a character! It's like he was conducting the whiteout, lol!!!!
Between that crew and Joe Buck, I'm having a difficult time deciding which I'd rather see take a walk in traffic. Finally, FINALLY, finally, the first real tests of the season are over. Now we can get on to the second real test, third real test, and so on.
This week, I predict the Buckeyes are a lock to grab that dub, 42-17. No one saw that Iowa trap game coming last year, so we'll all have to pray that Urban and his coaches manage to avoid it this time.
That's it for this week, folks. Take care, and see you back here in a few.