Welcome back to Know Your Opponent, where WFNY drops canisters of knowledge napalm onto the battlefields of your mind, incinerating the enemy forces of Buckeyes football opponent ignorance. There's nowhere else for a Buckeyes fan to get in-depth knowledge this great, unless they air assaulted onto the kill zone themselves, armed only with their M4 rifle and trusty Kabar fighting knife, and put two between the eyes of their own ignorance personally. This is not a job for everyone, so please leave this dangerous business to the professionals. This week's target – The Badgers of the University of Wisconsin at Madison, Wisconsin!
Check out last year's KYO for the low down on the Badgers' coach, neutered traditions, famous alumni, and water-rat mascot. We'll begin this week with "Wisconsin Badgers Football 2017-18 Hype" by YouTuber "Matt Pittman." This one makes good use of drone footage and speed changes to open up, but otherwise is a straightforward mash of music and highlights. It's simple, but it works, much like the people of Wisconsin, except for the going to work part.
FBS Stats: #4 in CFP, stats per Sports Illustrated
Points per Game: 39th
Yards per Game: 70th
Points Allowed per Game: 3rd
Yards Allowed per Game: 3rd
Wisconsin has some solid defensive stats here, and it would be supremely hypocritical of me as an Ohio State fan to question their strength of schedule, but I am going to do exactly that below. Carry on!
Record: 12-0, B1G West Champions
Utah State W 59 – 10
Florida Atlantic W 31 – 14
BYU W 6 – 40
Northwestern W 33 – 24
Nebraska W 17 – 38
Purdue W 17 – 9
Maryland W 38 – 13
Illinois W 10 – 24
Indiana W 17 – 45
Iowa W 38 – 14
Michigan W 24 – 10
Minnesota W 0 – 31
Look, the Buckeyes were rightfully pilloried for many years in the pre-CFP dark ages for having a cakewalk strength of schedule, with pathetic non-conference offerings like Ohio University, Akron, Youngstown, and Kent State. Under Meyer, and with the advent of the CFP, the school has made strides to add quality out-of-conference opponents like Virginia Tech and Oklahoma. Maybe it was a conscious effort to build a solid resume to impress the CFP committee; who knows, except that we don't hear about OSU's soft schedule anymore.
What does the schedule above say to you? What do you think the Buckeyes' defensive stats would be against that slate of teams, offensive powerhouse Iowa notwithstanding? This is not me advocating for Ohio State to be ranked over Wisconsin, so sir. This game will decide that. What I am advocating for is hearing some more shit talked about Wisconsin's strength of schedule from those bobble-headed dipshits in the national sports media. Spread the hate around a bit, gentlemen.
Pop Culture Soul Mate: The Hills Have Eyes
The Hills Have Eyes tells the story of a family of deranged, murderous cannibal mutants, that way because they refused to leave their homes in the New Mexico hills after the government began testing nuclear weapons in the area. Wisconsin is known as the Badger State because lead miners there in the early 1800s refused to leave their encampments in the winter, forced to survive by "burrowing into the hills like Badgers." Both groups also terrorize passers-by and travelers with makeshift booby traps of roadside stake pits, tripwire crossbow bolts, boiling drums of human fat, and banana peels on stairs.
Though the tactics differ, the mutants of Hills will hack you into pieces fit for their cauldron with rusty axes and sharpened Ford fenders, and Wisconsinites will get you drunk on Old Milwaukee and then stuff you full of cheese products, the intent is the same: to turn upstanding citizens into something less than human. The mutants need to eat, and the Badgers need you to become as bloated and lazy as they are. There's nowhere else in America with an average BMI as high as Wisconsin's, and the state's sole purpose since electing glassy-eyed grease-ball governor Scott Walker in 2010 is to export that misery to the rest of America. Given our sorry state of affairs these days, these monsters appear to be winning. I'll take fighting off a gang of overall-wearing inbred freaks any time over facing the Wisconsinification of our beautiful land. God help us all.
Badgers currently in the NFL: 26 total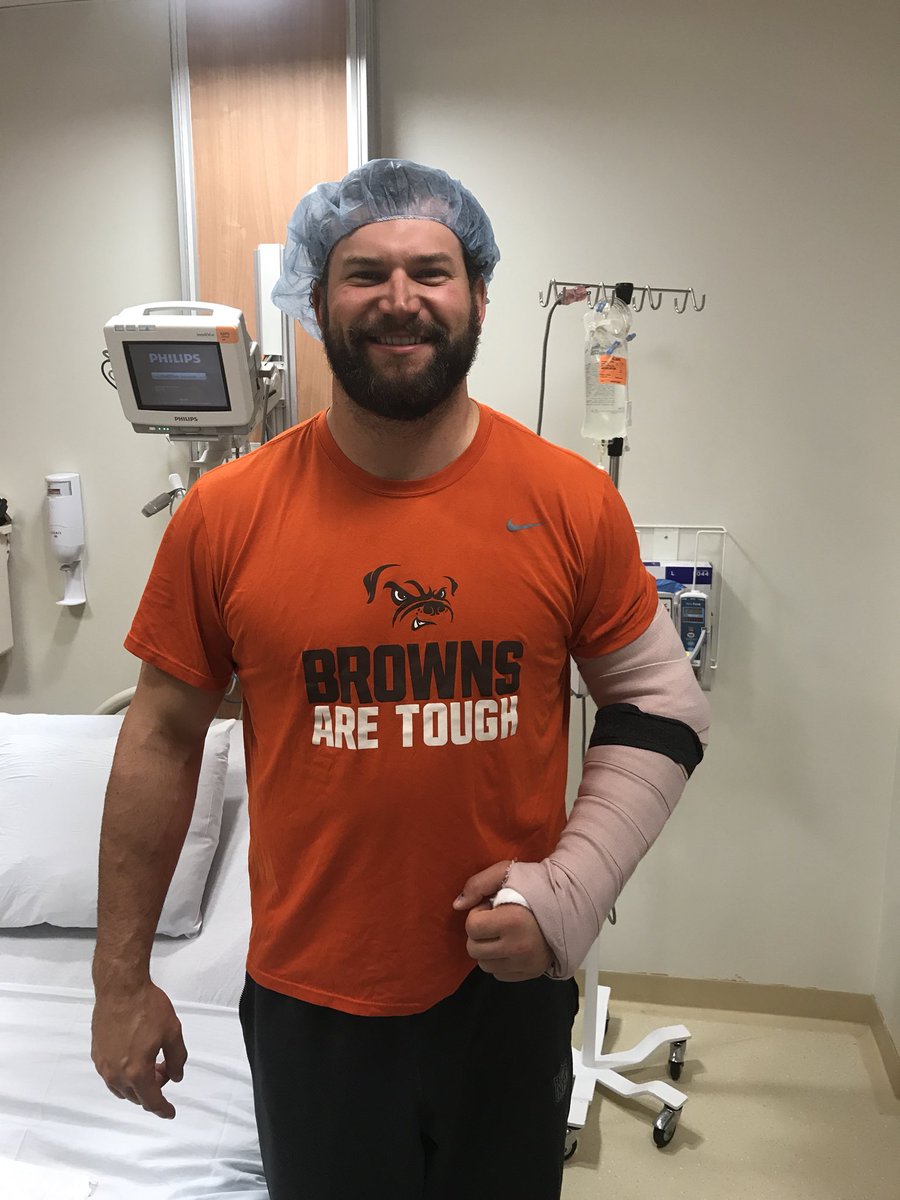 Beau Allen, DT, Philadelphia
Vince Biegel, LB, Green Bay
Jonathan Casillas, LB, New York
Corey Clement, RB, Philadelphia
Alex Erickson, WR, Cincinnati
Travis Frederick, C, Dallas
Melvin Gordon, RB, Los Angeles Chargers
Ryan Groy, G, Buffalo
Robert Havenstein, OT, Los Angeles Rams
Darius Hillary, CB, Cleveland
Lance Kendricks, TE, Green Bay
Chris Maragos, S, Philadelphia
Tanner McEvoy, WR, Seattle
Brad Nortman, P, Jacksonville
Ryan Ramczyk, OT, New Orleans
Joe Schobert, LB, Cleveland
Joe Thomas, OT, Cleveland
Scott Tolzien, QB, Indianapolis
Austin Traylor, TE, Denver
Rick Wagner, OT, Detroit
J.J. Watt, DE, Houston
Derek Watt, FB, Los Angeles Chargers
T.J. Watt, LB, Pittsburgh
James White, RB, New England
Russell Wilson, QB, Seattle
Kevin Zeitler, G, Cleveland
Noteworthy Players:
Jack Coan, QB
Jazz Peavy, WR
Alex Hornibrook, QB
Natrell Jamerson, S
Evan Bondoc, S
D'Cota Dixon, S
Danny Vanden Boom, QB
Andrew Van Ginkel, OLB
Mason Stokke, ILB
Madison Cone, CB
Adam Krumholz, WR
Rafael Gaglianone, K
Cristian Volpentesta, CB
Taiwan Deal, RB
Dontye Carriere-Williams, CB
Coy Wanner, TE
Lubern Figaro, CB
Kobe Knaak, S
Hegeman Tiedt, OLB
Izayah Green-May, OLB
David Pfaff, DE
Tyler Biadasz, OL
Beau Benzschawel, OL
Gunnar Roberge, NT
Micah Kapoi, OL
Kayden Lyles, OL
Blake Smithback, OL
Quintez Cephus, WR
Isaiahh Loudermilk, DE
Prediction:
Here's how I stand for the year:
Indiana: Predicted 42-24 Buckeyes, Actual 49-21
Oklahoma: Predicted 31-24 Buckeyes, Actual 31-16, Oklahoma
Army: Predicted 49-21 Buckeyes, Actual 38-7
UNLV: Predicted 54-14 Buckeyes, Actual 54-21
Rutgers: Predicted 58-14 Buckeyes, Actual 56-0
Maryland: Predicted 45-14 Buckeyes, Actual 62-14
Nebraska: Predicted 52-7 Buckeyes, Actual 56-14
Penn State: Predicted 24-21 Buckeyes, Actual 39-38
Iowa: Predicted 35-14 Buckeyes, Actual 54-21 Hawkeyes
Michigan State: Predicted 24-21 Buckeyes, Actual 48-3
Illinois: Predicted 54-10 Buckeyes, Actual 52-14
Michigan: 35-17 Buckeyes, Actual 31-20
That was not a bad viewing experience for THE GAME, all things considered. It was painful to watch the Buckeyes bumblefuck their way to a 14-14 score to end the half, but I never really thought the game was out of hand like I did during the PSU game. The Buckeyes simply underwhelmed offensively, relying on Barrett to run the option or the keeper. Sound familiar? For the life of me, I'll never understand why Meyer doesn't run Dobbins and Weber down the opponent's throat every game. Even with their usual offensive malaise at the start, the Buckeyes still kept it together and never seemed out of it, even when trailing. Plus, with Michigan lacking a swiss army knife of a player like Jabrill Peppers, the ending was written before kickoff. And we got to see Dwayne Haskins come in and shine, cueing up a nice quarterback controversy. I can handle a GAME like that.
This week is another story, folks. Our beloved Buckeyes are taking on the only undefeated power five team left out there, with a potential playoff spot on the line. This is a team that held Utah State to a miserly 10 points; the Buckeyes have their work cut out for them. That being said, I predict the Ohio State Buckeyes, in the B1G Championship game, against the Wisconsin Badgers, in Indianapolis, at 8 p.m. EST, get the win, 28-21. This is going to be a hard-fought battle of defenses, but I bet the Buckeyes' more powerful offense gets them over the hill. That's it for this week, folks! Here's hoping the next iteration of this column if for a playoff game and not a consolation bowl.