Welcome back to Know Your Opponent, where WFNY dips its toes into the frigid waters of each Buckeyes football opponent and tests out the temperature of its coach, alumni, players, record, and mascot. There's literally no other place on the web for Buckeyes fans to get this hot and turgid college football info, so strap yourselves in and try to learn something! This week – the Hawkeyes of the University of Iowa!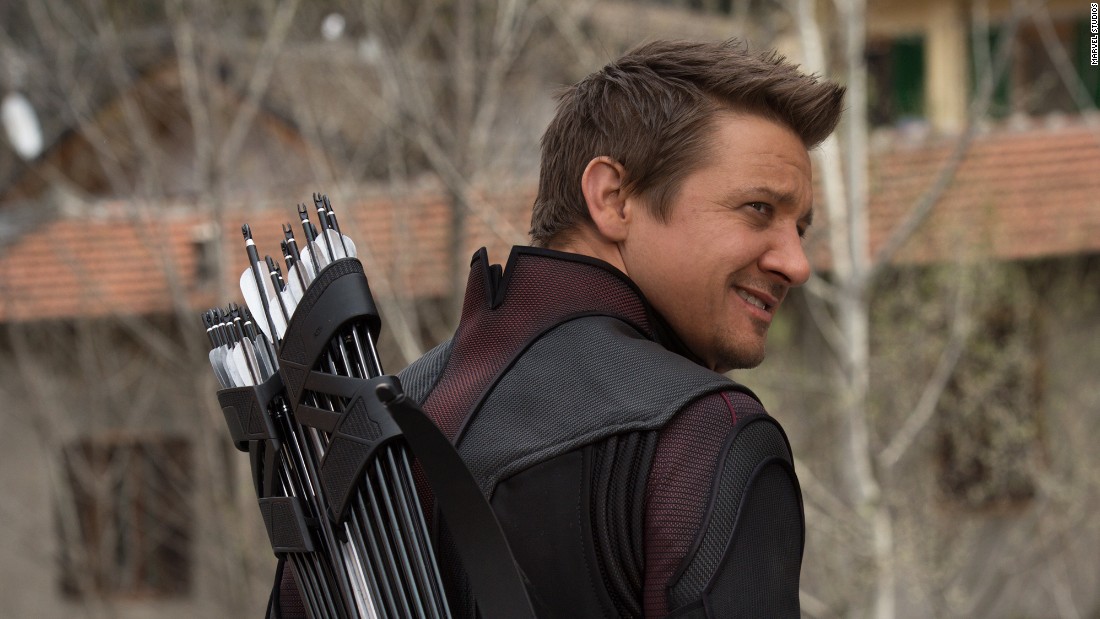 No, you assholes, not that Hawkeye! I'm talking about the Football Hawkeyes, from Iowa. Remember, they were undefeated a few years back? Ok fine, check out this hype video to get started, and we'll see if it helps.
FBS Stats: Unranked, stats per Sports Illustrated
Points per Game: 153rd
Yards per Game: 177th
Points Allowed per Game: 23rd
Yards Allowed per Game: 105th
Mascot: Herky the Hawk
I think Herky here is a great mascot, but the teeth, the teeth are…. off-putting, to say the least. I love his vibe, great energy, but I'm perplexed by the teeth. Hawks don't have teeth, right? Am I missing something? I hope one of WFNY's many academic or biologist fans will sound off in the comments and help me put this controversy to rest.
Herky was born in 1948, the brainchild of an Iowa journalism instructor. The name "Herky" was chosen as a reference to the Greek demi-god, Hercules, who was strong and durable, traits you want in your college sports programs. Herky existed only in drawings until 1959, when the first costumed mascot appeared at a football game. During the Korean War, Herky was drawn in a military uniform and was the mascot of an Air Force fighter wing, in case you thought the disgusting and opportunistic militarism of professional and college football was a recent phenomenon.
The school takes its Hawkeyes moniker from the state of Iowa, known since the 1830s as the Hawkeye State. In 1838 the editor of the Fort Madison newspaper, the Fort Madison Patriot, moved it to Burlington, Iowa, changing the name to the Burlington Hawkeye in tribute to his friend, Native American war chief, Black Hawk. The name also became well known in the state at that time due to the popularity of James Fenimore Cooper's contemporary novel, The Last of the Mohicans, who's protagonist was called Hawkeye. The name stuck and was made the official identity of the state, lying around for 100 years to be snatched up by the school when it needed a mascot. Sometimes Herky dresses up like classic pop culture icons, as he did here as Captain America, which puts him on the same intellectual level as my five-year-old nephew, dressing up as a superhero for no reason.
Record: 5-3, Fourth in B1G West
Week 1 the Hawkeyes defeated Wyoming, 24-3. Week 2 they traveled to Iowa State, defeating their (now-surging) in-state rivals, 44-41. Week 3 they took on North Texas, getting the W, 31-14. In Week 4 Iowa lost to Penn State at home, 19-21. Following that they headed to East Lansing and dropped a game to MSU, 10-17.
Week 6 they stomped on the ever-pathetic Fighting Illini, beating them and Lovie Smith's reputation down even further, 45-16. After a bye, the Hawkeyes traveled to Chicago in Week 8 and lost to Pat Fitzgerald's Northwestern Wildcats, 10-17. Last week the Hawkeyes topped the Golden Gophers at home, handing dipshit PJ Fleck another L, 17-10. So many permutations of 17-10 this season for the Hawkeyes – won with 17, lost with 10, rinse and repeat. You expect a preponderance of low scoring games from a team like Iowa, one of the few to actually still hew to its pre-civil rights era identity as a "defense first and strong running game" kinda team, but this is a little much. Point shaving? Seems likely.
Coach: Kirk Ferentz
A Pittsburgh native, Ferentz played linebacker at Connecticut, graduating in 1977. His coaching career has shaken out like so:
1977: Connecticut (GA)
1978–1979: Worcester Academy (OL/DC)
1980: Pittsburgh (GA)
1981–1989: Iowa (OL)
1990–1992: Maine (HC)
1993–1995: Cleveland Browns (OL)
1996–1998: Baltimore Ravens (OL)
1999–present: Iowa
As you can see, Ferentz was an Old Browns coach for three seasons before the move, selling his soul to stay on with the then-new Baltimore Ravens for three seasons. He's a perennial NFL head coach candidate each offseason, despite repeatedly professing his desire to remain at Iowa for as long as possible, even signing a contract extension through 2026 (!). All three of Ferentz's sons have played football for Iowa, if you can believe that. Football is one of the few industries still openly celebrating nepotism, besides politics, and Ferentz is a true believer. As such, his oldest son, Brian, is now the Iowa OC.
He holds an abysmal six bowl victories out of 14 trips at Iowa, the last win being the 2010 Insight Bowl over Missouri. With the retirement of Bob Stoops this offseason, Ferentz is now the longest tenured FBS coach at 19 years.
Silly Traditions:
The newest tradition of Iowa Football is "The Wave," where every fan in the stadium waves hello at once to the patients of the Iowa Children's Hospital, whose windows overlook the stadium. The band even gets in on the action, forming a giant hand pointed towards the hospital while the members wave.
On their way to the locker room each game, the football team passes a 20-foot tall statue of Nile Kinnick, the team's 1939 (and only) Heisman winner, outside the stadium, touching the helmet at the base of the statue's feet.
Kinnick, who died in 1943 during an Army Air Corps training flight in Venezuela, is memorialized in the name of the stadium, the Nile Kinnick Stadium. Before each home game, the school plays the video of Kinnick's Heisman acceptance speech on the scoreboard. Talk about milking one man's tragedy for all its worth, good grief.
The Hawkeyes take the field each home game with their hands locked, led by Herky and the team's captains, in a tradition known as "The Swarm." Iowa football was the patient zero for this meaningless gesture, well before the NFL picked it up as a way to neuter the message of players using their platform to protest the murder of innocent black people by public servants across the county. Why can't the Hawkeyes just stick to sports?
In recent years the team began executing "The Swarm" accompanied by the rocking beats of AC/DC's "Back in Black," which was also my entrance music for backyard wrestling in high school. I'll spare you the details of my dominant career inside the pseudo-squared circle, but let's just say I retired the Willoughby X-treme Wrestling Inner-City Championship belt in 2001 and leave it at that.
Famous Alumni:
Actor, producer, funny-man and cougar-chaser Ashton Kutcher is an Iowa alum and school sports super-fan. He's often seen sporting Iowa black and gold on the sidelines for big games, which given Iowa's strength of schedule, isn't that often.
Friend of WFNY, author of The Whore of Akron and You're Welcome, Cleveland, former writer-at-large for Esquire, Cleveland native and sports fan, Scott Raab, is an alum, graduating from the school's famed Iowa Writer's Workshop in 1986.
Ted Waitt, founder of Gateway, is an Iowa alum. Gateway still makes PCs and people still buy them, despite it no longer being 1999.
Broadcaster and nightly news anchor Tom Brokaw is an Iowa dropout, credited with coining the term "Greatest Generation" to describe those who came of age during the Great Depression and WWII. We can thank Brokaw for helping sell Americans on the perilous notion of a "good war," priming us to accept the endless failures of the so-called global war on terror because WWII was awesome, or something. I love my grandparents dearly, but let's be brutally honest here, their cohort had no less the number of scoundrels and scumbags than any other generation. Well, except for my parents' generation, those worthless fucking Boomers.
Charles Gaines, author of Pumping Iron and inventor of Paintball, is a Hawkeye. This man's resume is frankly astonishing, having written THE book on body building AND created the pastime most likely to be enjoyed by teenage boys without girlfriends.
George Gallup, father of the poll that carries his name, is an Iowa grad, as is Tennessee Williams, the playwright famous for such hits as A Streetcar Named Desire and Cat on a Hot Tin Roof.
Actor Tom Arnold, of Roseanne and True Lies fame, is an Iowa graduate. True Lies has got to be one of the greatest actions movies of all time, and Arnold's comedic relief alongside Schwarzenegger's action hero straight-man is one very late reboot idea I'd gladly accept today; you can keep your Blade Runner 2099 and Halloween 18.
Writer and director Joe Russo, of Marvel cinematic universe hits Captain America: The Winter Soldier, Civil War, and the upcoming Avengers: Infinity War, is an Iowa graduate. He and his creative partner, brother Joe, are also Cleveland natives, attending Benedictine high school. They were in graduate school at Case when they began writing and directing their own features.
Classic funnyman Gene Wilder attended Iowa. He's best known for his comedic collaborations with Richard Pryor and for playing the titular character in Willy Wonka and the Chocolate Factory. Wilder passed away in 2016, blissfully spared from having to witness Johnny Depp ruin any more of his classics.
Current Arkansas Razorbacks and former Wisconsin head football coach Bret Bielema is an Iowa graduate, playing DL for the Hawkeyes from 1988 to 1992.
Detroit Lions head coach, Jim Caldwell, attended Iowa from 1973 to 1976, playing defensive back. He also began his long coaching career there as a graduate assistant.
Finally, last but not least, is former Oklahoma head coach and Youngstown native, "Big Game Bob" Stoops. Bob played defensive back at Iowa from 1979-1982, and coached for his first four years there as an assistant. Ohio State fans may know Stoops for having to retire from head coaching before his Sooners could ever notch a win over the Buckeyes; a noble sacrifice if there ever was one.
Hawkeyes currently in the NFL:
C.J. Beathard, QB, San Francisco
Austin Blythe, C ,Los Angeles Rams
Bryan Bulaga, OT, Green Bay
Adrian Clayborn, DE, Atlanta
Cole Croston, OT, New England
Mike Daniels, DT, Green Bay
Carl Davis, DT, Baltimore
Andrew Donnal, OT, Los Angeles Rams
C.J. Fiedorowicz, TE, Houston
Adam Gettis, OT, New York Giants
Anthony Hitchens, LB, Dallas
Micah Hyde, S, Buffalo
Jaleel Johnson, DT, Minnesota
Desmond King, CB, Los Angeles
Christian Kirksey, LB, Cleveland
George Kittle, TE, San Francisco
Karl Klug, DE, Tennessee
Casey Kreiter, LS, Denver
James Morris, LB, Dallas
Riley Reiff, OT, Minnesota
Brandon Scherff, G, Washington
Matt Tobin, OT, Seattle
Marshal Yanda, G, Baltimore
The Cleveland Football Browns fans may recognize their own Christian Kirksey on this list, the linebacker being one of the few bright spots in an otherwise dismal draft record for whichever regime was set up in Berea in 2014. This admonishment applies to them all, so it's no use clarifying any further.
I'm familiar with OT Bryan Bulaga for a few reasons: he has a cool name, he plays for the Packers and they're always on prime time, and John Gruden loves talking about his protection of Aaron Rodgers ad nauseum during said prime time broadcasts.
C.J. Beathard is noteworthy as he plays QB for San Francisco, a team that may at one-point last season have had a pretty good QB on the roster. Why they would need to start a player like Beathard this season in the NFL, a pass-first league, who was noteworthy for his inability to pass the ball in college, is beyond me. There is really only one truism in football, and that is do not draft offensive skill players from Iowa, especially QBs. Look at that list: one TE, and one QB. Says it all. Hell, he was just replaced by Jimmy Garoppolo in a last-minute trade with New England. Check out Beathard on the far right of the picture below, if you need further confirmation to this notion.
Noteworthy Players: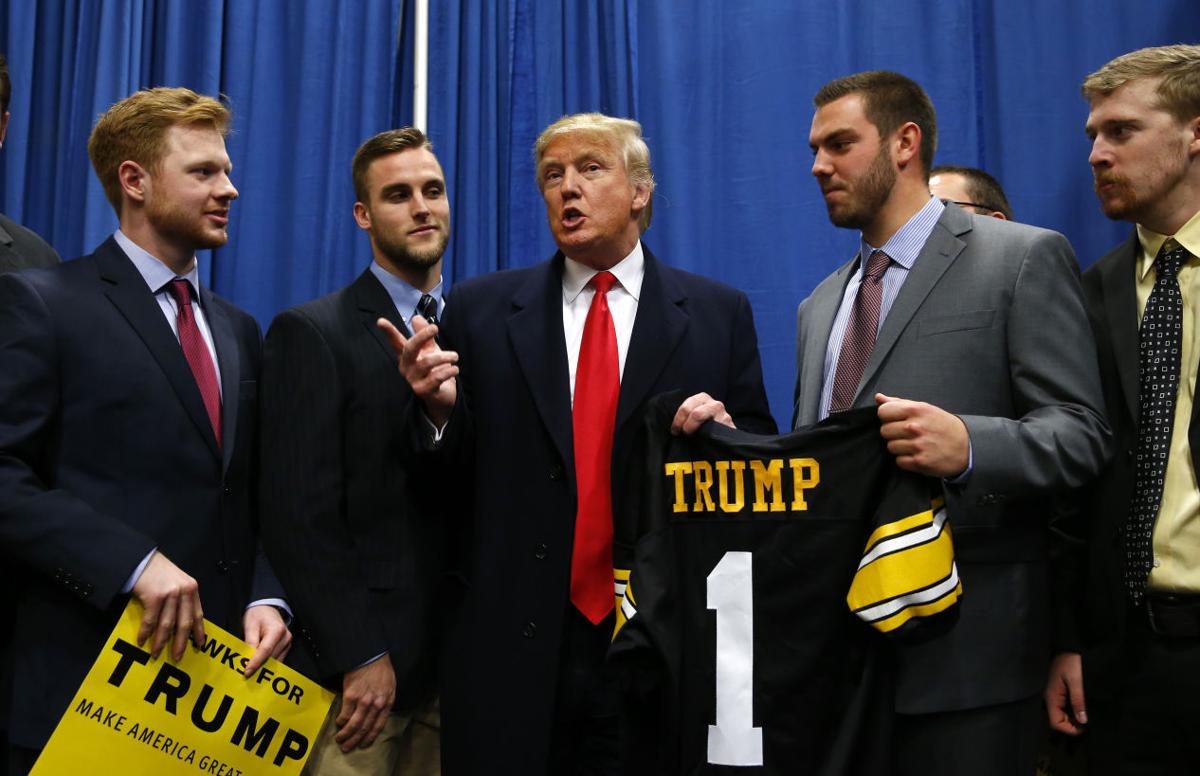 Trey Creamer, DB
Manny Rugamba, DB
Colten Rastetter, P
Tyler Wiegers, QB
Kyle Groeneweg, WR
Toks Akinribade, RB
Dominique Dafney, WR
Akrum Wadley, RB
Marcel Joly, RB
Drake Kulick, FB
Jack Hockaday, LB
Chauncey Golston, DE
Cole Banwart, OL
Dalles Jacobus, DL
Keegan Render, OL
Tristan Wirfs, OL
Ike Boettger, OL
Adrian Falconer, WR
Austin Spiewak, LS
Peter Pekar, TE (second from the right, above)
Romeo McKnight, DE
Prediction:
Here's how I stand for the year:
Indiana: Predicted 42-24 Buckeyes, Actual 49-21
Oklahoma: Predicted 31-24 Buckeyes, Actual 31-16, Oklahoma
Army: Predicted 49-21 Buckeyes, Actual 38-7
UNLV: Predicted 54-14 Buckeyes, Actual 54-21
Rutgers: Predicted 58-14 Buckeyes, Actual 56-0
Maryland: Predicted 45-14 Buckeyes, Actual 62-14
Nebraska: Predicted 52-7 Buckeyes, Actual 56-14
Penn State: Predicted 24-21 Buckeyes, Actual 39-38
Holy shit you guys, that was A GAME! I had to beg out with a minute left in the third quarter as it was my wife's birthday and we had dinner reservations, so I had to catch up when I got home. I already knew the outcome when I arrived home because I received at least 10 texts from friends, and for any other occasion I'd be supremely upset I missed such a performance by J.T. Barrett, but I was able to watch the recap posted to YouTube by our friends at Fox.
Aside: I think this should settle the Ohio State quarterback talk. If you're not on Team J.T. at this point, I can't help you. Beating Penn State was not only a moral victory, but it sets the team up nicely for a run at the B1G title and playoffs. I'm not calling my shot on anything past this game against Iowa, but doesn't this feel kind of like 2014 again? There's just something about how this team is playing, and its ability to overcome the endless setbacks and missed calls by the refs and pull out a victory last week has that little voice in my head starting to sow the seeds of hope again, and it's all I can do to stomp that little fucker down and maintain my preferred veneer of affected aloofness.
This week, I predict our Buckeyes march into Iowa City and grab a win from the Hawkeyes, 35-14. Iowa is never a team to sleep on, certainly on their home turf, but I trust in Urban Meyer to keep the Buckeyes focused and hungry despite them passing their "mid-term exam" last week. Did I mention I'm ecstatic to not have to hear about Penn State any more this season? Anyway, that wraps up KYO for this week. See you back here in seven days for the next installment!