Welcome back to Know Your Opponent, where WFNY greases the axles of your Ohio State Buckeyes football opponent knowledge, so you can drive that shitheap straight to your mind junkyard without having to fork over hard-earned cash for a tow truck. Nowhere else on the information superhighways of the Internet can Buckeyes fans find this level of detailed diagnostics on their team's opponent, with WFNY's patented 86-point inspection. This week: The Fighting Illini of the University of Illinois at Urbana-Champaign, Illinois!
We begin KYO as we always do, with a hype video. This proved to be difficult this week, as it appears there is not a healthy community of Illinois fan videographers creating their own hype videos, as you will see with teams like Oklahoma or Michigan. I guess endless mediocrity and failure kills the motivation of aspiring video geeks in the Illinois hinterlands. Instead, we'll start with the team's official 2017 video, which is played on the big screen before each home game kickoff.
You'll need to go back a full two seasons if you're interested in Illinois' traditions, mascot, and alumni. There's been a coaching change since they last faced the Buckeyes, which we will examine below, but the rest of that sweet, sweet info can be found by following the link.
FBS Stats: Unranked, stats per Sports Illustrated
Points per Game: 230th
Yards per Game: 220th
Points Allowed per Game: 158th
Yards Allowed per Game: 158th
Despite Illinois' stats and their record making the Buckeyes a massive, historical, monumental favorite this week, the teams ARE playing for the famed Illibuck Trophy, which has gone to the winner of the Illinois-Ohio State game since 1925, so anything is possible. The Buckeyes lead the series 67-30. The last time the Illini took it home was in 2007, when they beat the #1 ranked Buckeyes at Ohio Stadium, 28-21. The Buckeyes still made it to the national championship that year, but we all know how that turned out. Anything is possible this week with the Illibuck on the line, so don't sleep on the Fighting Illini, Buckeyes fans.
Record: 2-8, dead last in B1G West
Ball State, W 24-21
Western Kentucky, W 20-7
South Florida, L 47-23
Nebraska, L 6-28
Iowa, L 45-16
Rutgers, L 24-35
Minnesota, L 24-17
Wisconsin, L 10-24
Purdue, L 29-10
Indiana, L 14-24
The Illini started off strong over lowly Ball State and Western Kentucky, but came crashing down to earth when they faced former Texas HC and Urban Meyer protégé Charlie Strong at USF. It's been all downhill from there, with Illinois losing by multiple scores to every team save Minnesota. You may recall Minnesota is coached by half-wit PJ Fleck, so it's nice to see a bottom-feeder like Illinois making it a close game with his Gophers at home in Reindeer City. The vaunted and highly touted Illini defense did manage to keep the high-octane Iowa passing offense under 55 points, so we'll give them credit where it's due.
People talked trash for a few years after Maryland and Rutgers joined the conference about how they were watering down the quality of play, but with teams like Illinois already stinking up the joint, I don't think it was the new guys' fault the B1G is looked at as weak by some folks. These same dipshits, always SEC fans, never mention duds like Vanderbilt, Tennessee or Arkansas, and that's fine because this country has never had an issue with psychotic southern regionalism posing an existential threat to our union, or anything like that. I view it as a sign of mental acuity and emotional strength that B1G fans just root for their team and not the conference as a whole, like those kissing-cousins down below the Mason-Dixon Line do.
Coach: Lovie Smith
Lovie grew up in Big Sandy, Texas, and played linebacker and DB for the Tulsa Golden Hurricane. After matriculating, Smith wasted no time jumping on the coaching train, starting out as the DC for his high school alma mater. From there his career went as such:
1981–1982      Cascia Hall Prep (ADB/WR)
1983–1986      Tulsa (LB)
1987    Wisconsin (LB)
1988–1991      Arizona State (LB)
1992    Kentucky (LB)
1993–1994      Tennessee (DB)
1995    Ohio State (DB)
1996–2000      Tampa Bay Buccaneers (LB)
2001–2003      St. Louis Rams (DC)
2004–2012      Chicago Bears
2014–2015      Tampa Bay Buccaneers
2016–present   Illinois
Smith even made a stop at our beloved Ohio State for a year, before moving on to the NFL. He has coached in two Super Bowls, losing with the Rams at XXXVI and with the Bears at XLI. A defensive coach, Lovie's Bears teams were known for their strong defenses but inconsistent offense and quarterbacking carousel. Lovie was not in on the trade that brought Jay Cutler to Chicago from Denver in 2009, preferring to stick with 2008 starter Kyle Orton, but was backdoored by management. Lovie had an uncommonly high turnover rate among his coaching staff while with the Bears, at one point losing four offensive coaches while somehow hanging on himself.
After being fired by the Bears in 2012, Lovie took a season off and was hired by the Buccaneers in 2014, where he replaced our own Greg Schiano. After posting an 8-24 record over two seasons, he was unceremoniously fired in 2016. On a related note, if the Cleveland Browns had an 8-24 record after this season, I think the city would burn down from fans celebrating with roman candles and M80's smuggled in from the PA line past Ashtabula, not that I have first-hand knowledge of anyone ever doing that.
Illinois picked him up a few months later, his hiring reinvigorating the fan base that had grown anemic in the lean years following the team's B1G runner-up performance and appearance in the Rose Bowl in 2008.
In May of this year, Lovie had to suspend three players for attempted armed robbery in their own dormitory. The three players donned masks and held up a neighbor's room with fake pistols until one of the hostages recognized one of the robbers' voices, at which point the Illini players tried to play it off like it was all an elaborate prank. Despite claiming the situation to be a ruse, the players did make off with an undisclosed amount of money.
I know Lovie best from Drew Magary roasting him for years in his "Thursday Afternoon NFL Dick Joke Jamboroo" column at Deadspin, specifically for his inability to win a challenge. So, I looked it up at Pro Football Reference, and over his 11 years as an NFL head coach, Smith tossed his challenge flag 86 times, winning 34, for a success rate of just 39 percent. This is actually right around average; PFR has Bill Belichick at 40 percent, albeit over many more years. Despite Smith's overall challenge success rate being average, I doubt Bill Belichick has ever challenged the final score of a game. That's some next-level wishful thinking. He'll need to keep that positive attitude when his Fighting Illini roll into Ohio Stadium for JT Barrett's last home game.
Illini currently in the NFL: 17 total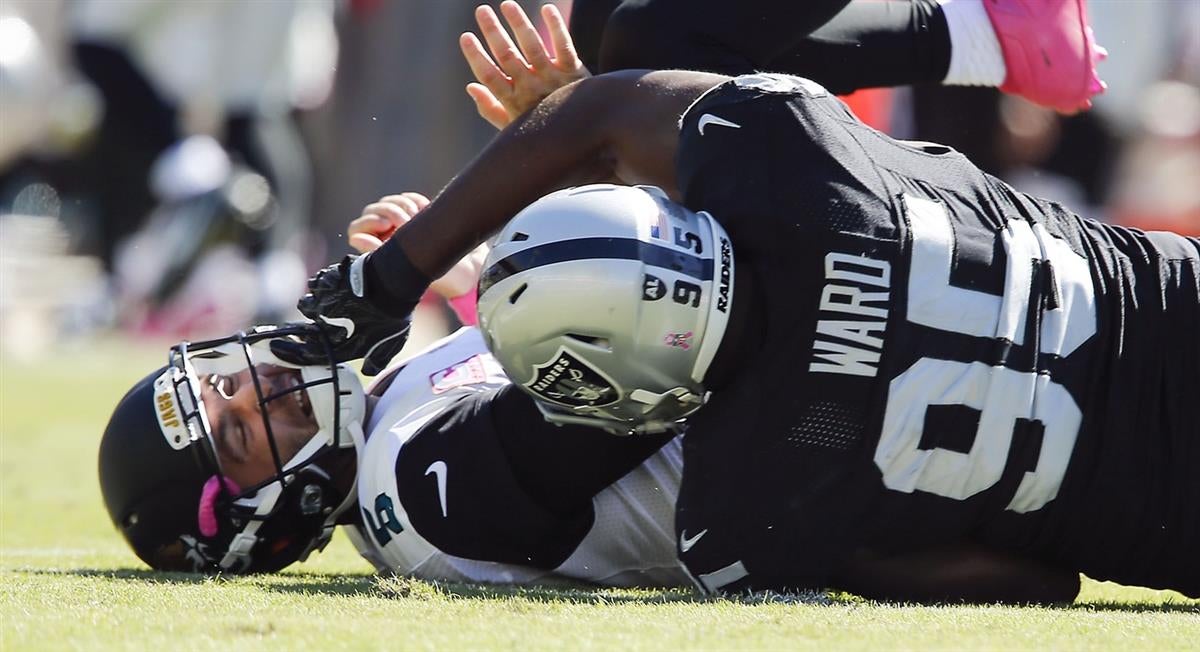 Jeff Allen, G, Houston
Geronimo Allison, WR, Green Bay
Arrelious Benn, WR, Jacksonville
Chunky Clements, NT, Houston
Jeff Cumberland, TE, Los Angeles Chargers
Clayton Fejedelem, S, Cincinnati
Josh Ferguson, RB, Indianapolis
Justin Hardee, CB, New Orleans
Michael Hoomanawanui, TE, New Orleans
Ted Karras, G, New England
Corey Liuget, DT, Los Angeles Chargers
Whitney Mercilus, LB, Houston
Hardy Nickerson, LB, Cincinnati
Dawuane Smoot, DE, Jacksonville
Akeem Spence, DT, Detroit
Jihad Ward, DE, Oakland
Tavon Wilson, S, Detroit
Noteworthy Players: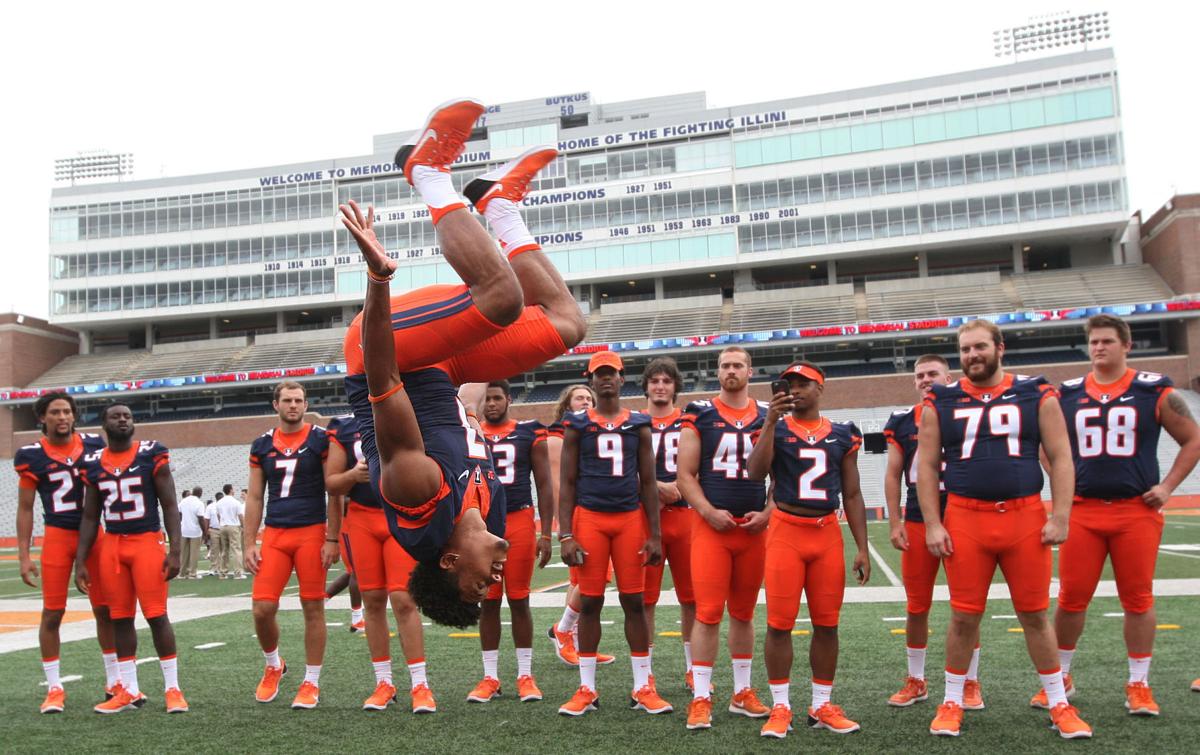 Jeff George, Jr., QB
Del'Shawn Phillips, LB
Ricky Smalling, WR
Carmoni Green, WR
Chayce Crouch, TE/QB
Dele Harding, LB
Charlie Reinkemeyer, QB
Caleb Reams, WR
Trenard Davis, WR
Ra'Von Bonner, RB
Kyle Keuch, DB
Dawson DeGroot, DB
Shawn McPartland, WR
Nolan Bernat, DB
Christian Bobak, RB
Justice Williams, LB
Christion Abercrombie, LB
Bryce Baringer, P
Chase McLaughlin, PK
Drew Murtaugh, LB
Ayo Shogbonyo, LB
Marc Mondesir, LB
Jamal Milan, DL
Gabe Megginson, OL
Vederian Lowe, OL
Alex Pihlstrom, TE
Lere Oladipo, DL
Tito Odenigbo, DL
Tymir Oliver, DL
Deon Pate, DL
Owen Carney Jr., DL
Pop Culture Soul Mate: The Chicago Code
You may be asking yourself, what is The Chicago Code? And this is the correct question to ask, as no one watched the 2011 FOX television drama and it was cancelled after one season. Created by Shawn Ryan, the mind behind the classic The Shield, The Chicago Code had a great cast and was critically acclaimed, earning a 75/100 on Rotten Tomatoes. However, viewers did not agree, leading to its early demise.
Like Illinois football under Lovie Smith, The Chicago Code debuted to great fanfare but flamed out early, despite its pedigree not passing the most important exam of all, the eye test. Name an endeavor, and every practitioner puts a dud out there once in a while (you are reading this after all, heyyyo), and Shawn Ryan plopped one in the late-night TV bowl with The Chicago Code, despite creating one of the greatest shows of all time. Smith almost has Illinois this year back to its win-loss record of his first season, 3-9, putting the least-talented B1G team on the field each week, despite his having been an NFL coach who reached the Super Bowl.
"You can't win them all" is the only takeaway from Illinois' recent run and Shawn Ryan's output since The Shield. Oh, and Chicago is located in the state of Illinois, so there's that.
Prediction:
Here's how I stand for the year:
Indiana: Predicted 42-24 Buckeyes, Actual 49-21
Oklahoma: Predicted 31-24 Buckeyes, Actual 31-16, Oklahoma
Army: Predicted 49-21 Buckeyes, Actual 38-7
UNLV: Predicted 54-14 Buckeyes, Actual 54-21
Rutgers: Predicted 58-14 Buckeyes, Actual 56-0
Maryland: Predicted 45-14 Buckeyes, Actual 62-14
Nebraska: Predicted 52-7 Buckeyes, Actual 56-14
Penn State: Predicted 24-21 Buckeyes, Actual 39-38
Iowa: Predicted 35-14 Buckeyes, Actual 54-21 Hawkeyes
Michigan State: Predicted 24-21 Buckeyes, Actual 48-3
Folks, I'm not sure how to react to last week's victory over perpetual paw-thorn Michigan State. Of course, I'm elated the Buckeyes won, and in such commanding fashion (running the damn ball!) against the then-No. 3 ranked run defense, but again I don't see how a team that allowed Iowa to score 55 points held MSU to 3. Given this performance, the stinker at Iowa has to be on coaching; there's really no other way to explain it. I think our Buckeyes got caught looking past Iowa, and fell into a classic trap game. I'd bet our boys in Scarlet and Grey have it figured out now, but I've been dead wrong before, including in this very column. Also, I'd prefer to not see a targeting ejection this week, if we can avoid it.
This brings me to your favorite part of this series, the prediction, where you bloodsuckers can hold my failed prognostications against me forever on social media, in between all the cat-calls and ginger jokes. I can take it though, do your worst! So, this week, against the Fighting Illini of the University of Illinois, who're unranked and pushing FCS-levels of statistical achievement, at home in Ohio Stadium, on Senior Day, I predict the Buckeyes get the big ol' W, 54-10. I think 10 points is probably giving Illinois too much credit, but I like to hedge a little, just in case.
That's it for this week, readers! Next week it's THE GAME, the best day of college football all season, so don't miss it! I'll be making my annual pilgrimage back to Columbus for Thanksgiving, and though it's away this season, there's nothing like watching THE GAME in a Columbus bar surrounded by friends and family in Scarlet and Grey. I can't wait. See you then!