Mornin' y'all. The last episode of Rational! Snark! or Conspiracy! had fractured #TeamRational into #TeamSunnyside and #TeamStormcloud factions, but stability on the head coach and front office fronts have once again seen unity among those ranks to bring the teams back to their original formation. Don't let those who claim to be in #TeamApathy fool you, there is a reason that articles on the defending No. 1 overall pick Cleveland Browns are consistently more viewed than the AL Champion Cleveland Indians or Eastern Conference champion Cleveland Cavaliers.
So, I hope this post finds you in the highest of spirits with the wind forever at your back, while you sit back and enjoy the latest episode of Rational! Snark! or Conspiracy!
Here's how we play
Each scenario is given three answers in three separate categories. The rational category is for any fan actually still able to analytically dissect the latest Browns rebuild despite everything else (God bless you). The conspiracy category is for anyone thinking of wearing a tin foil hat with all these WiFi signals floating around as the government might be reading our minds. The snark category is for anyone needing a defense mechanism to get through yet another losing season for the Cleveland Browns.
Important to note: All comments in the conspiracy and snark categories are completely unconfirmed and have no specific intimate knowledge other than what is in the public sphere.
Any of the answers might be correct or they might all prove to be completely off-base. It is up to you to decide and post in the comments.
Let's get started…
Gregg Williams replaces Ray Horton Jr. as defensive co-ordinator
#TeamRational: Giving Ray Horton Jr. another opportunity to coach the defense was a mistake that the Browns were wise to move on from quickly. It was good fortune that Gregg Williams became available as Jeff Fisher was let go from the Los Angeles Rams. His ability to create havoc and utilize a combination of defensive fronts should fit in well with the youthful athleticism available to him here.
#TeamConspiracy: The Harvard Brain Trust plan to tank away the 2016 NFL season in order to obtain the No. 1 overall pick was accomplished. Ray Horton Jr. was the perfect coach to infiltrate the coaching ranks and sabotage any possible victories. With his mission complete and the Browns looking to be more competitive in 2017, his services were no longer needed.
#TeamSnark: A complete overhaul of the defensive plays, calls, and identity? This is totally new to the Browns and will shock everyone to go through.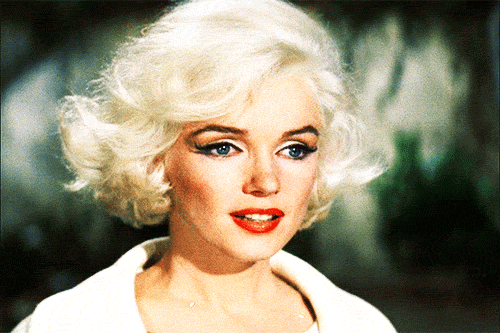 Browns re-sign Christian Kirksey and Jamie Collins
#TeamRational: The Browns inability to secure second contracts from their veteran players has helped upset any opportunity at securing stability within the organization. The titanic shift of having two leaders from the defense re-sign in the same offseason is a fantastic statement to the player's confidence in the current coaching staff and front office.
#TeamConspiracy: It took years of "failed" first-round picks signing with the New England Patriots, but the constant stream of information being sent back to Berea finally was fruitful during the 2016 season when it led to trading for and re-signing Jamie Collins.
#TeamSnark: The Browns signing these two players surely had nothing to do with them paying what would be top dollar-or more- on the open market.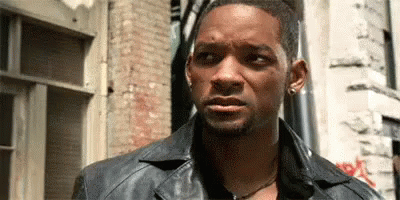 Offensive line gets beefy with signing of Kevin Zeitler and J.C. Tretter
#TeamRational: The Browns now plan on starting four proven, quality players on the offensive line. As such, expect improved play from both the running backs and quarterbacks as the line sets up the entire offense.
#TeamConspiracy: There is no better confirmation to the tanking conspiracy of 2016 than the shedding of Alex Mack and Mitchell Schwartz from the roster only to then re-commit to offensive line stoutness once the tanking was completed.
#TeamSnark: Even ignoring the injury concerns of Tretter and Bitonio, the Browns still might have to start Cam Erving at right tackle, so what does it matter?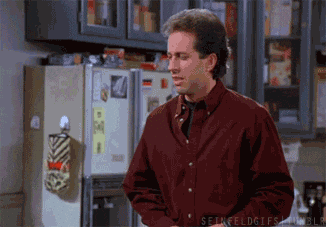 Deshone Kizer and Brock Osweiler replace Josh McCown and Robert Griffin on QB depth chart
#TeamRational: Addition by subtraction of two terrible quarterbacks in McCown and Griffin. Kizer has true potential and was steal in the second round. Osweiler… well, we received the Houston Texans second-round pick for taking his contract. He's not a terrible third option either.
#TeamConspiracy: Allowing the New York Jets to steal our tank-inducer at starting quarterback the year Sam Darnold is eligible for the NFL Draft will prove to be our latest undoing.
#TeamSnark: Two more names for the jersey.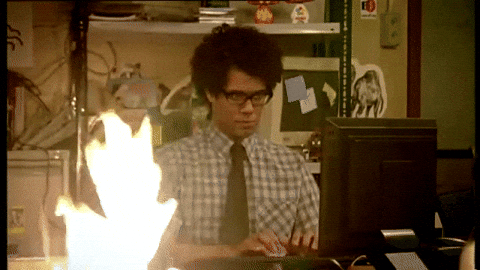 Kenny Britt replaces Terrelle Pryor at wide receiver
#TeamRational: While it would have been ideal to have signed both players, Britt is a more polished receiving option who should be able to replace the statistical contributions of Pryor.
#TeamConspiracy: Buckeye players being shed and ignored in the draft, while Michigan players are selected in the first round by the Browns is indication that Jim Harbaugh is the obvious succession plan from Hue Jackson.
#TeamSnark: Who needed a dynamic downfield threat who could out-leap and out-fight any defensive back for the ball, right?
David Njoku replaces Gary Barnidge at tight end
#TeamRational: Seth DeValve is likely to be the starter who truly replaces Barnidge with Njoku providing what will hopefully be an influx of athleticism and playmaking ability to the offense.
#TeamConspiracy: NFL commissioner Roger Goodell is conspiring to keep Gary Barnidge out of the NFL due to a flap that traces back to Barnidge requiring the NFL to add an addendum to the catch definition to include butt cheeks.
#TeamSnark: Barnidge is so amazing that he isn't even signed with anyone yet.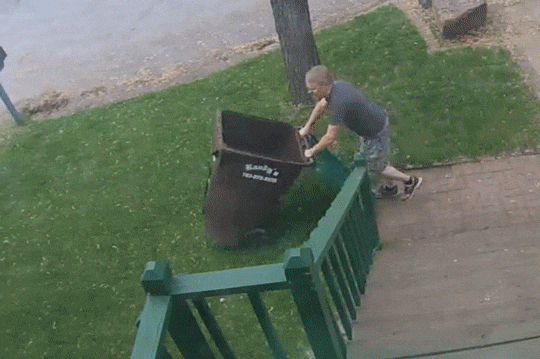 Quiet offseason with no major infractions, drug suspensions, arrests, or off the field injuries
#TeamRational: Shhhhhhhhh!!!!! Do you want to jinx it? Oh, we're supposed to be the rational ones, well do you want to jinx it?
#TeamConspiracy: Browns hired a good cleaner, which is why we don't even know his name.
#TeamSnark: Corey Coleman's Christmas Eve incident, Jabrill Peppers NFL Combine test failure, and Caleb Bryant's bar shove all count. Besides, there's plenty of time for someone to do something stupid.
Myles Garrett
#TeamRational: So, so, good.
#TeamConspiracy: Garrett even faked a foot injury so he could get out of meaningless OTAs. He's a vet.
#TeamSnark: It will be opposing quarterbacks shaking in their boots for once.
Jabrill Peppers finally signed his contract in late July
#TeamRational: The current NFL CBA has more strict guidelines from which rookie contracts can be drawn up and thereby holdouts, especially among non-Top 10 picks are especially rare. The signing was a simple matter of waiting for the urgency for Training Camp to be upon them.
#TeamConspiracy: Peppers and his camp waited on purpose just so they could get another dig in on Pro Football Talk. His first defensive battle has been won. Well played, Jabrill.
#TeamSnark: All you Ohio State honks said to draft Malik Hooker. Well, he's already on the PUP list. How you like them apples?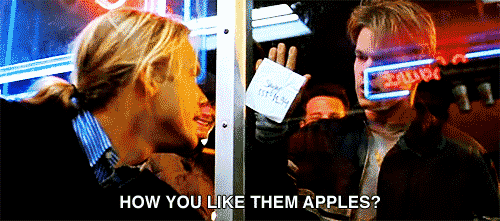 Impending quarterback controversy/competition
#TeamRational: Cody Kessler has the initial leg up as he knows the terminology, had an offseason to work on his issues with progression and arm strength, while still possessing elite accuracy. DeShone Kizer will need to prove to Hue Jackson that he has digested the entirety of the playbook, which will be difficult to show in the preseason.
#TeamConspiracy: Colt McCoy will be starting by Week 8. I'd tell you how it will all play out to get to that point, but I am not at liberty to divulge those details.
#TeamSnark: Oh, the Browns have questions at quarterback and the fans will eat each other alive as they debate which one of the options is the least worst? You don't say.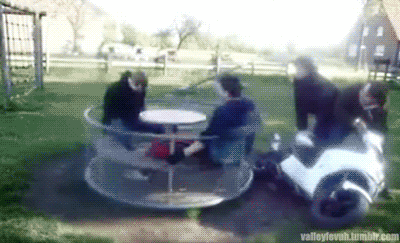 When it comes to your Cleveland Browns fandom, what team are you on?

Team Primer: https://t.co/2pAhMJddyc

— WaitingForNextYear (@WFNYCLE) July 26, 2017
2017 WFNY Commentariat Team Formations
#TeamRational
Tigersbrowns2
Pat Leonard
B-Bo
Jpftribe
Kiddicus
Absentee ballot: Bryan
#TeamConspiracy
Garry_Owen
Skulb
Chris
maxfnmloans
Absentee ballot: saggy, Hopwin, chrisdottcomm
#TeamSnark
CBiscuit
Scripty
Eric G
Absentee ballot: RGB, Sam Gold, Dave
Self-Proclaimed #TeamApathy
Humboldt
nj0
MartyDaVille
Harv
Steve