Remember all the nonsensical hot takes that came from wannabe GM #BrownsTwitter1 after Myles Garrett was found saying—months after the fact—that he wanted to play for his hometown team, the Dallas Cowboys?
Mike Bode covered much of the baseless noise here, but Here's a quick recap for those at home:
WHAT. THE. EFF. IS. THIS? https://t.co/m1m5JtYjRC

— Ryan (@RyInCBus) February 10, 2017
I have questions about a player who assumes he's going 1st overall two and a half months before the draft. And makes a video about it. Sorry

— Ryan (@RyInCBus) February 11, 2017
I know Garrett doesn't have the same history but… not going to the draft, wanting to play for home team… sorry. Eyebrows raised.

— Ryan (@RyInCBus) February 10, 2017
Eyebrows, you guys. They're raised.
Funny thing is, had Mentor native Mitch Trubisky done the same thing about Cleveland, the apologists would've had a Usain Bolt-like sprint to the internet to see who could profess the most love. Had Trubisky recorded said video while wearing cargo shorts and listening to Michael Stanley, the National Guard would have been summoned to Cleveland to clean up the mess.
Nevertheless, we fast forward roughly two months later and an interview with Garrett—post combine, post Pro Day–is published wherein he discusses the Browns while being dubbed the "most interesting man in the draft." Have a read:
Has Browns coach Hue Jackson given you any indication as to which way they're leaning?
He had dinner with me. He wasn't guaranteeing anything, but he said he'd be happy to take me.

All right, imagine I'm Hue at that dinner. My franchise hasn't had a good quarterback since Bernie Kosar. Why should I take you first overall?
Because I'll be a difference maker from day one. And I'm not gonna be in any trouble. I'm just gonna make plays and bring a good atmosphere to your organization. And I'm gonna start winning and winning now. And because if you don't draft me No. 1, I will punish your team for the next 10 to 12 years. I'll knock your QB out of the game every time we play you, and I'll have to kick the hell out of No. 1, whoever it is.

If I'm Hue, my next question is: Which team do you want to play for?
The No. 1 team. Hopefully the Browns.

OK — I'm still Hue — then why did I see you in a video begging Jerry Jones to grab you?
[Laughs] Oh, darn! He didn't even bring that up at dinner. The Cowboys are my hometown team, but when push comes to shove, I want to go No. 1. I don't want trades, wondering where my fate lies. Whoever has the first pick, just go ahead and take me. I have no allegiance. I want to go No. 1.
In the same interview where Garrett panned non-question questions (as if you didn't love this kid already) and discussed his injuries last season, he proclaimed that any team that passes on him in this draft will pay for the next decade. He stated if he is not taken No. 1, he will make it his life's goal to take out whomever is taken ahead of him. When told it's him who has to save the city because Cleveland is a "football town," Garrett laughed but said he was down for the challenge.
When asked about the NFL Draft and why he isn't attending, he clarified that there would be too many people who were involved in him getting to this level who would not be able to attend with him. He stated he plans on getting his Masters (in paleontology!) and Ph.D. when done playing. He's a poet, reader, writer, and listens to everything from Teddy Pendergrast to Led Zeppelin. He doesn't drink or smoke—it "sickens him." Oh, and if you need football-related things, he has the goal of being Defensive Player of the Year his rookie season while getting the single-season sack total at some point.
Here's a snippet from Bode's piece, in the event you didn't click on it earlier:
There is no doubt Garrett is different from his peers. He deactivated all of his social media accounts in order to have more time to focus on things that matter. He prefers face-to-face interactions with handshakes and hugs. Garrett is an avid reader, who writes his own poetry. The 12th Man Foundation asked him if he misses the digital side of college life. "I don't miss (social media) at all," Garrett said. "It causes too much drama. Getting rid of it didn't take away from my days, and it actually opened up more things for me to do and be productive."

Garrett has an intensity inside him he preserves for the field and the weight room as he told USA TODAY. His body appears more natural on the pages of a comic book than on an actual person. The athleticism he demonstrates on the field blends quickness, speed, and pure strength with his well-developed football instincts. Jevon Kearse, JaDaveon Clowney, and Julius Peppers have been thrown around as possible comparisons though there are some who believe Garrett's overall potential exceeds them all.
So yeah. While he may not be going to the draft, and he may have recorded a video about his hometown team, it appears that Garrett is not worthy of any raised eyebrows—that is, unless you're an offensive lineman.
The kid is an absolute ideal when it comes to one of the most important positions in the game. He's a physical freak. He's mentally gifted. And he just went on record to tell the entire league that he'll make them pay if they feel otherwise.
Oh, and in the event you were wondering what this latest interview did for those pumping ammo into the Inane Hot Take Cannon…
I'm sold. https://t.co/amVxNkLcFI

— Ryan (@RyInCBus) April 9, 2017
Funny how that happens.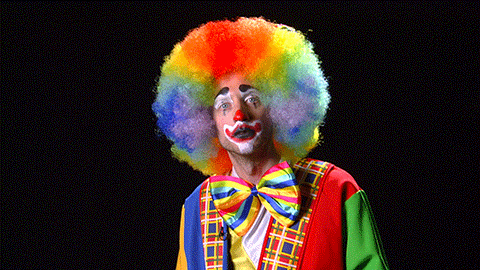 This Week in #ActualSportswriting:
This Week in #ActualNonsportswriting:
This Week in New Music Worth Listening To:
This Week in Announcements
You can support WFNY in any way you feel comfortable. Head to our Patreon page to check it out.
Subscribe to our Newsletter and get the occasional blast of original content or items you may have missed during certain stretches of time. Keep an eye out for our NFL Draft preview coming later this month.
Subscribe to the WFNY Podcast on iTunes, Stitcher, and/or Google Play. I reiterate that the best way to move us up the ranks is to subscribe, comment, and share with your friends—all of which cost nothing. If you missed our chat with Richard Jefferson this week I question your fandom, but offer you a link to catch up. Do enjoy.
I laugh even typing this. [↩]
Wherein every other team tries to replicate the Cleveland Indians. [↩]
I love this entire story. [↩]