Welcome back to Know Your Opponent! Each week during the season we shed some light on the Buckeyes' opponent, examining their record, traditions, mascot, famous alumni and anything else we think is worth making fun of. This week: The Hoosiers of Indiana!
But first, let's REPRESENT:
FBS Stats: 46/128, per CBS (rest from Sports Illustrated)
Points per Game: 120th
Yards per Game: 28th
Points Allowed per Game: 60th
Yards Allowed per Game: 97th
This team can put up some yards, but cannot always convert them to points. Under head coach Kevin Wilson the team has been known for its high-octane offense, but its terrible defense held it back, as evidenced by their record over the last five seasons. However, they're looking better on both sides of the ball this season (so far), with a win over Michigan State last week.
Mascot: Sweet, Sweet FA
The Hoosiers do not have a mascot. They tried some in the distant past, like a bulldog named Ox in the late 1950s and early 1960s, a bison (?) in the late 1960s, and a mascot called "Hoosier Pride" in 1979 that failed spectacularly. Fans hated it, so they scrapped it almost immediately.
The word "Hoosier" refers to all residents of Indiana, as well as the students and sports teams of Indiana University. No one really knows where the term originated. A variation of the word can be traced back to the Old English word for hill, "hoo," possibly carried to Indiana by English and Scottish settlers in the 19th century. The term is also found in old sea shanty songs, referring to cotton-stowers on merchant ships who moved cotton bales to-and-from the holds.
The entomology of "Hoosier" that strikes me as most likely, given the breadth of the scholarship and the anecdotal impressions of anyone who has ever met a person from Indiana, is that it comes from folks in the early and mid-19th century Upland South who used the term for woodsmen, yokels, or people of rough stock. It is still used in this pejorative fashion in St. Louis, MO. No one is sure how it came to denote the state of Indiana or its residents, but the term was used for Indianans as far back as the 1840s. If there is a better way to describe the people of Indiana than an old-timey synonym for "yokel," I have yet to hear it. This is a state that adopted an insult as its official motto and identity, and then proceeded to completely embrace the shameful implications of that insult for over a century.
2016 Record: 3-1, 5th in B1G East
Indiana is an odd team this year, losing to Wake Forest in week three but beating Michigan State in overtime last week. They received three whole votes for the latest AP Top 25, so it looks like some folks are starting to take notice of the Hoosiers.
Coach: Secretly alive Bob Hoskins hiding out in the Midwest in a wig, Kevin Wilson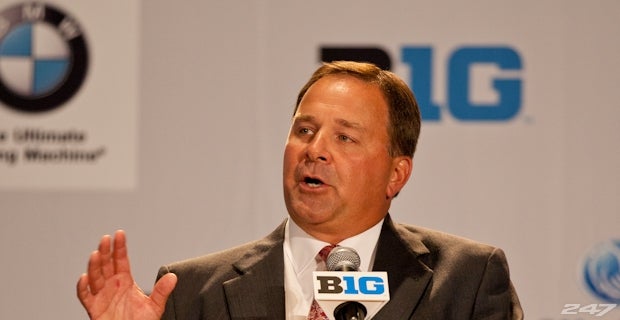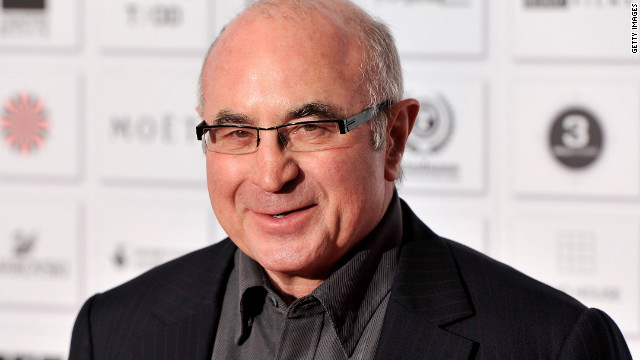 Wilson came to Indiana from Oklahoma in 2011, where he was the offensive coordinator. This is his first head coaching position. He played center and guard at North Carolina, and began his coaching career for the Tar Heels as a graduate assistant. From there he coached at Winston-Salem State, North Carolina A&T, Fred T. Hoard high school, Miami (OH), and Northwestern, before moving to Oklahoma. Indiana has yet to have a winning season under Wilson, their best showing being 6-6 in 2015 to secure an invite to the Pinstripe Bowl where they lost to Duke. Indiana has played in only 10 bowl games in over 120 seasons of collegiate football action, so Wilson has picked up the Hoosier's legacy and carried it forward admirably with his overall record of 23-42 at the helm.
Silly Traditions:
Indiana has two fight songs, "Indiana Our Indiana," and "Indiana Fight!" The school colors are cream and crimson. I think "red" and "white" are better ways to describe the same colors, but I'm from a state named after a poisonous tree nut, not one named after a colloquial term for retard, so what do I know. Without a proper mascot, Indiana has to fall back on pedestrian "traditions" like songs and colors.
However, there is one tradition that holds a special place of reverence for the school, and even the entire state, which is Indiana's prominence in the white supremacist movement. In the 1920s, during the height of the second Ku Klux Klan (the first was during Reconstruction), more than one in four native-born, white Hoosiers belonged to the KKK. Indiana's Klan was the most powerful and politically influential in the country, with chapters in every county. Having a small black population, Indiana's clan was mostly organized against Catholics and Jews, and was in favor of Prohibition, as many native-born Protestants considered alcohol a "papist" or Jewish vice. Ironically, the laws implementing the 18th Amendment had special exemptions for religious services for Catholics and Jews. Not much has changed in Indiana. If I took the dates out of this paragraph and removed the reference to Prohibition, it would read like a modern day description of the state, as anyone who has visited there can attest. Shit, infamous former Hoosiers basketball coach Bobby Knight has endorsed Donald Trump, and Trump's VP candidate, Mike Pence, is the Indiana Governor. These are a people very dedicated to the past, and what an illustrious past it is. Here's an IU fan video titled Us vs Them, which might as well be the state's motto.
Famous Alumni:
Sportscaster and actor, Joe Buck, is a Hoosier. Best known for his trademark line "I'm Buck, and I'm here to fuck," which you can catch him employ in the beginning of Kill Bill: Volume 1, and when he introduces Troy Aikman on Fox NFL broadcasts.
Hunger Games series author Suzanne Collins is an alum. We can thank her for convincing our teenagers they can take on a corrupt government using only their wits and a bow and arrows. She's single-handedly responsible for the rapid explosion of dystopian future-themed young adult novels. These books always have really great covers, and I'm sick of wasting my time at Barnes & Noble checking them out before realizing they're YA shit.
Grimm star David Giuntoli is an alumnus, as well as the late actor Andrea Katsulas, best known as Richard Kimble's one-armed man in The Fugitive.
Oscar and multiple Tony Award winner Kevin Kline is an IU alumni. Kline is best known for his portrayal of Artemus Gordon, Will Smith's sidekick in the movie Wild Wild West.
The Fall Guy and The Six Million-Dollar Man star Lee Majors attended the school on a football scholarship, before transferring to EKU.
WWII combat correspondent Ernie Pyle is a graduate. Pyle was killed in action with U.S. Marines during the Battle of Okinawa, but not before leaving his mark as one of the best war correspondents of all time.
Dallas Mavericks owner and original tech bubble beneficiary Mark Cuban went to IU. He's best recognized from the tv show Shark Tank, where along with other sociopaths, he judges delusional peoples' pitches for worthless doodads that make it easier to clean litterboxes.
Child pornography aficionado and ex-fatso Subway pitchman Jared Fogle attended IU, before he embarked upon his life's work of losing weight eating sandwiches, and evil.
Hoosiers currently in the NFL (8 total):
Tevin Coleman, RB, Atlanta
Jordan Howard, RB, Chicago
Darius Latham, DT, Oakland
Cody Latimer, WR, Denver
Tracy Porter, DB, Chicago
Rodger Saffold, G, Los Angeles
Jason Spriggs, OT, Green Bay
Nate Sudfeld, QB, Washington
No players of note here besides my man Tevin Coleman, who carries goal line duties for the Falcons. I picked Coleman up off waivers in fantasy this year and have yet to be disappointed. I even won in week two based solely upon his performance against the Saints. Now that I wrote this he of course had a down week, but I also have Julio Jones, who set a new Falcons record of 300 yards receiving, so it all worked out. That's how these things go, it just happened to work in my favor this time. I'll pay during the Falcons' bye-week.
Noteworthy Players:
QB Richard Lagow is 79/127 passing over the season for 1,278 yards, with six total interceptions. Five of those interception came in their loss to Wake Forest, which makes sense.
IU is led in rushing by RB Devine Redding, who has 83 carries for 413 yards on the season. They have five other players with rushes for a total of 704 yards.
Lagow spreads the ball around, with three receivers having 18, 16, and 18 catches respectively. The leading receiver in yards is Nick Westbrook, with 370. He's followed closely by Ricky Jones, with 350 yards. Lagow has targeted eight other receivers this year, to include RBs, so expect the team to pass early and often.
Prediction:
I continue to underestimate the Silver Bullets this year. It may be a subconscious attempt to keep my expectations low – better to be pleasantly surprised than shockingly disappointed. They shut out Rutgers' "Italian Homestyle" offense handily, so perhaps I should give them the benefit of the doubt. Here's how I stand for the year:
BGSU: Predicted 43-7, Actual 77-10
TULSA: Predicted 45-21, Actual 48-3
OKLAHOMA: Predicted 33-28, Actual 45-24
RUTGERS: Predicted 50-14, Actual 58-0
This week, I predict the Buckeyes get the win, 48-14. Indiana has given us some scares over the past few years, and they look better this season than in previous ones, but I think the Buckeyes will continue to roll and not have too hard a time putting them away. I always say I want to watch competitive games, but during the game itself anything besides Buckeyes dominance makes me apoplectic, so let's hope I keep my wits about me this weekend with another OSU blowout.
That's it for this week, Buckeyes fans! Stay safe, have a good time, and go Buckeyes!