Has any one NFL player provided as much giffable content as Brandon Weeden has in his two (was it really just two?) seasons with the Browns? Weeden was cut loose on Wednesday afternoon, set to take advantage of other opportunities. But today, we take a look back at Weeden's career in Cleveland, one gif at a time.
Before the quarterback even took his first snap in the league, he was a widely-shared graphic interchange file. #USA
And somehow, in that very same game (one where the Browns lost by one point) this happened:
Little did we know, Game One would merely foreshadow. This one, from SBNation, is aptly titled "Weeden No Care."
Remember all of those batted passes? Here's this beauty, in a game the Browns managed to actually win (largely thanks to eight Steelers turnovers).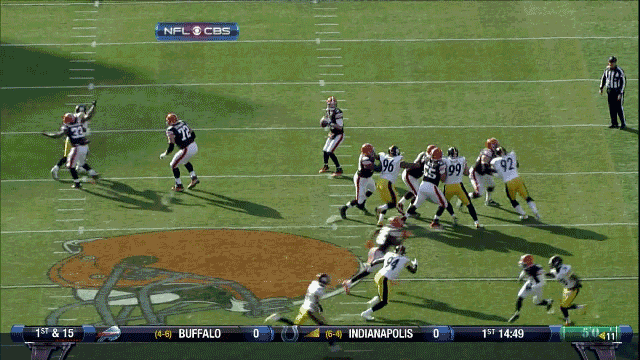 Whoops!
Remember that winnable game against the Jacksonville Jaguars?
Late in 2013, after being benched, the Browns were forced to go back to Weeden to close out the season. Here's how he capitalized on that moment.
And the pièce de résistance: